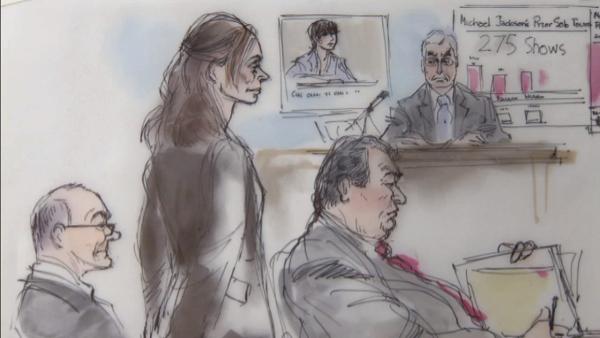 By
trial attorney, Michael Ehline
– Well, recently I have been busy, but I did promise my audience an update on the
Michael Jackson wrongful death lawsuit
. One thing a lawyer never wants, is to have a client, or decedent in a death case, to be accused of having unclean hands. When this occurs, a jury or a judge can even throw a case out of court, leaving the parties only with the remedy of an appeal after such an onerous factual finding.
What is Unclean Hands?
unclean hands n. a legal doctrine which is a defense to a complaint, which states that a party who is asking for a judgment cannot have the help of the court if he/she has done anything unethical in relation to the subject of the lawsuit. Thus, if a defendant can show the plaintiff had "unclean hands," the plaintiff's complaint will be dismissed or the plaintiff will be denied judgment. Unclean hands is a common "affirmative defense" pleaded by defendants, which must be proved by the defendant. Example: Hank Hardnose sues Grace Good enough for breach of contract for failure to pay the full amount for construction of an addition to her house which she admits. The court denies any relief to Hardnose when Goodenough proves that Hardnose had shown her faked estimates from subcontractors to justify his original bid to Goodenough. (See: affirmative defense)
Here, since Jackson passed away, his representative surviving family member, would basically stand in his shoes for purposes of determining the unclean hands of Michael Jackson and whether the lawsuit should be tossed. The burden is on the defendant to show that Jackson was actively hunting for an opiates doctor, in order to keep him high all the time. In this case, it appears these facts, if true, are very persuasive to a jury, that Jackson acted in collusion with Dr. Murray, to get a full time person to administer drugs. Jackson was paying and willing to pay big bucks in order to to stay on hard core hospital drugs based upon the testimony thus far.
Do the Facts Show that Jackson Attempted to Add a Full-Time Anesthesiologist to Tour Entourage?
Testimony presented this week showed that Michael Jackson and Dr. Conrad Murray contacted and attempted to add a full-time anesthesiologist to his comeback tour entourage.  Anesthesiologist David Adams, M.D. described a March 2009 meeting in a videotaped deposition, stating that the meeting was arranged by Dr. Murray and that Michael Jackson requested that he travel to London for the shows Jackson would be performing (Did Jackson personally recruit an anesthesiologist?).
In the deposition, Dr. Adams said neither Dr. Murray nor the singer ever said what his exact duties would be, but as an on-site anesthesiologist he said the inferences were rather obvious. In other words, a jury can use circumstantial evidence to determine Dr. Adams stated that Michael Jackson did say "I just need you to help me get my rest."
See the Doctor Adams' Deposition Here
What is Circumstantial Evidence?
Here, the jury will now likely be left in a position to see Jackson as a druggie seeking a pusher and willing to pay. This is because:
Circumstantial evidence is indirect information or secondary facts that allow the reasonable inference of the principal fact, without actually proving that such inference is true. Therefore, circumstantial evidence ideally requires further corroboration through other forms of evidence to prove a fact. All presented evidence will be considered by a jury, or by a judge, depending on the nature of the legal process, to test its relevancy and level of reliability, including the credibility of witnesses. (Source.)
The videotaped deposition was heard in the wrongful death lawsuit brought by Michael Jackson's mother and children, against AEG Live, which is the concert promoter for the singer's comeback tour.   According to the wrongful death lawsuit claims that AEG Live was negligent in both the hiring of Dr. Murray and supervision of the doctor. The concert promotion company claims that the hiring of Dr. Murray, who has been convicted in the negligent medical treatment of the singer, was hired by Michael Jackson and the concert promoter was not aware of the doctor's medical treatment of Jackson.  And that makes sense.  The question is, will the excellent trial attorney the plaintiffs have, be able to to overcome the testimony of the anesthesiologist? if so, then the case will go on.
In the deposition, Dr. Adams said that he told them he was willing to join the singer's medical care treatment for $100,000 a month, with a 3 year contract. He said that not long after Dr. Murray cut off any contact with him. Dr. Murray then made a deal with AEG Live to be Michael Jackson's personal physician for $150,000 per month.
In November 2011 Dr. Conrad Murray was convicted of involuntary manslaughter and received a four year prison sentence in the overdose death of Michael Jackson. Murray began treating Jackson in April 2009 with propofol to treat the singer's insomnia, investigators said. So the way the case is going, it really looks like Murray was acting as Jackson's agent, keeping the drugging and treatments under wraps, as a medically privileged item, and raking in 150k per month.  But the deep pockets are AEG Live, so let's hope for the survivor's sakes, that a smoking gun shows that this was all orchestrated by AEG Live.  Let us know what you think?